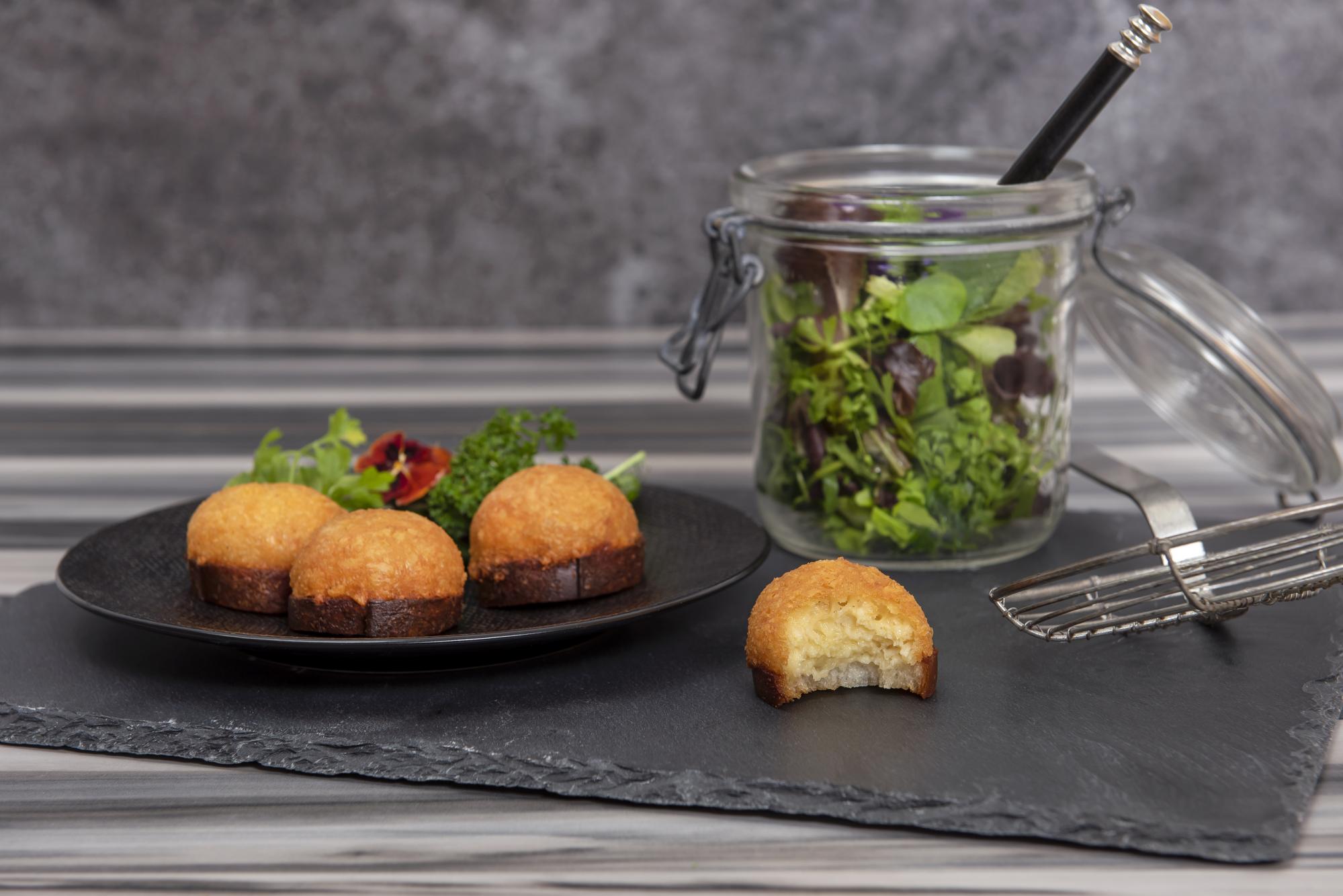 Gourmet specialities of the region
Malakoff
This cheesy speciality consists of a slice of bread topped with a mixture of cheese spread in the shape of a dome and then fried.
This delicious recipe will be served with mustard, pickles, onions and salad. The first bite will make you melt!
Papet Vaudois
The "Papet Vaudois", a traditional dish of the Canton of Vaud, is made of leek and potatoes cooked and mixed together. Its colours remind of the green and white of the flag of the Canton of Vaud. It is served with a cabbage sausage.
To enjoy this dish like a Vaudois, mix the sausage meat with the vegetable papet!
This dish is best enjoyed during the winter months.
Perch Fillets
Fishes from the Lake Geneva, the Perch filets are to be enjoyed accompanied by a tartar sauce, a salad or a portion of French fries. During the summer season enjoy a terrace on the lakeside to form a complete Lake Geneva experience.
Smoked Fera
Less known than the perch but as widespread as them in the Lake Geneva, the fera is eaten like its cousin the salmon, cooked, smoked, baked in the oven or just seared on the stove!
In Nyon the fishermen's village is the meeting point to buy fresh fish in the morning.
Taillé aux Greubons
A salty pastry made from pork greubons and a simple dough, which is available in bakeries and butcheries.
Created by farmers at the time, it is still appreciated today as an aperitif with a glass of Chasselas!
Bouchons vaudois
The cork shaped Praline reminds us that the Canton of Vaud is a wine-growing region. The "Bouchons Vaudois" are a creation from 1948 which can nowadays be prepared by only some pastry chefs.
This speciality made from almonds, chocolate, egg white and a drop of Diablerets Bitter is the ultimate souvenir of the canton of Vaud.
Raisinée Tart
This tart, made from apple and pear juice, a brown-black silky and creamy liquid was used at the time to replace sugar, is now a traditional dessert to share at tea time.