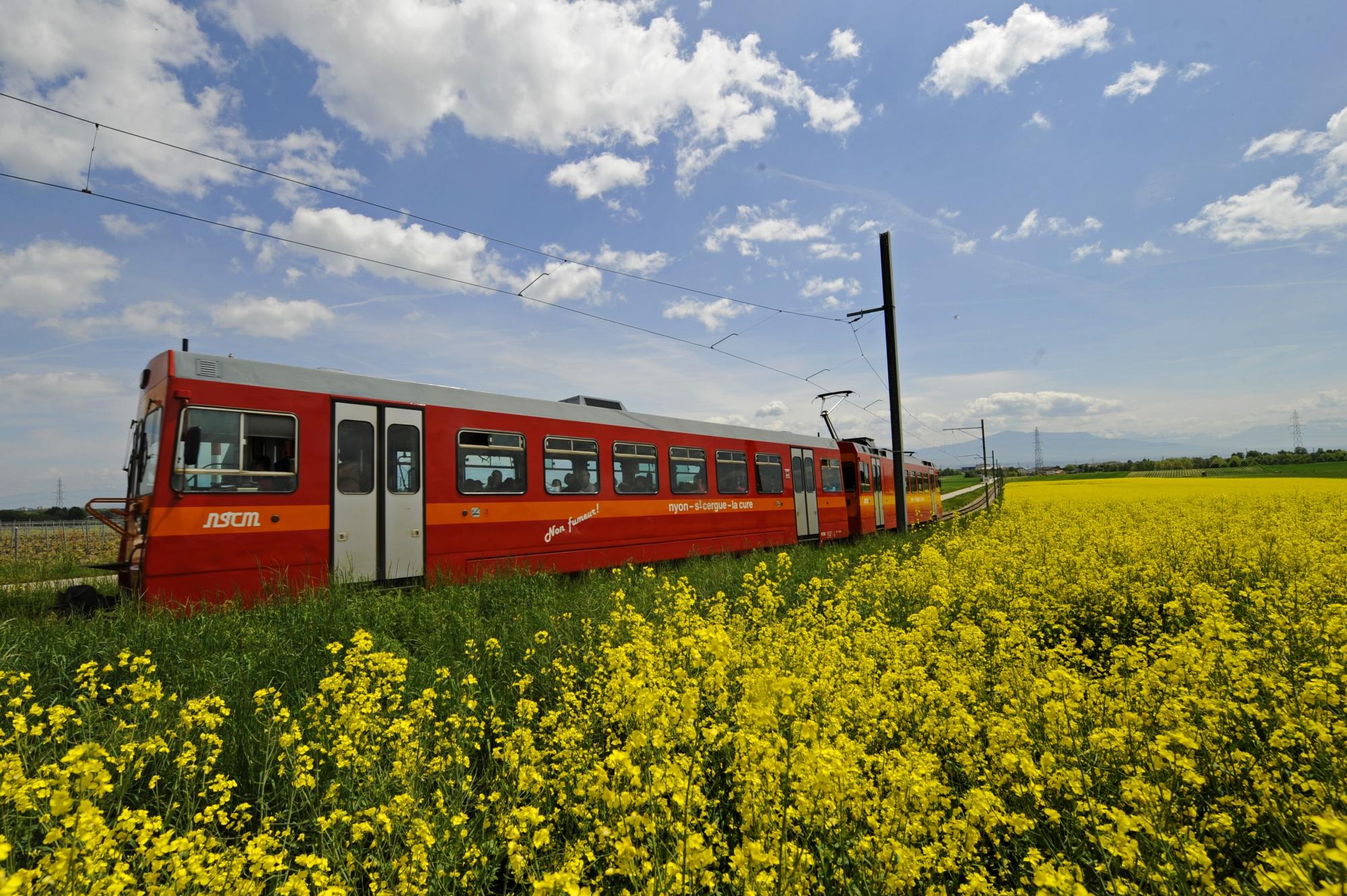 Transport & Access
The Nyon region is located between Geneva and Lausanne on the shores of Lake Geneva
Just a few kilometers from Geneva International Airport, our region is easily accessible by train, bus, car and even by boat.
In the interest of sustainable tourism, Nyon Région Tourisme encourages its visitors to use public transport for their stay in our region.
Train
Nyon and its region can be easily accessible by the main European railroad lines which stop in Geneva, Lausanne or Basel.
- The
TGV Lyria
reaches Geneva or Lausanne from Paris (Geneva-Nyon < 15 min.)
- The
TGV Sud-Est
goes to Geneva from Montpellier or Marseille (Geneva-Nyon < 15 min.)
- From all over Europe, calculate your best route and best price with the
Trainline
application
-
ICE
trains from Hamburg, Berlin or Frankfurt to Basel (Basel-Nyon > 2h40 min)
- Our national and international trains:
CFF
- Regional train
NStCM
linking Nyon - St-Cergue - La Cure
Car
Nyon is accessible by the A1 freeway which connects Austria to France via St-Margrethen, Zürich, Berne, Lausanne and Geneva, these 407 km offer a glimpse of the Swiss plateau. Nyon is also served by the Route du Lac.
From Geneva airport to Nyon, the drive takes about 20 minutes.
In Switzerland, the vignette serves as a toll on the freeways. Available for CHF 40.00, it is valid from December 1st of the previous year until January 31st of the following year and can be purchased at the highway customs, in post offices or gas stations and garages.
Taxi
Cabs are usually parked in front of the Nyon train station or come to any place on call.
ABC Taxis Cochet SA - T. +41 22 361 45 45
Taxis Dany SA - T, +41 21 825 21 75
Plane
You can reach Nyon from all Swiss international airports.
It takes about 15 minutes from Geneva International Airport, 1h45 from Bern-Belp airport and 2h45 from Zurich and Basel-Muhlouse airports.
Bus
Transports publics de Nyon TPN operates the urban bus network.
Postbus
The postal bus network serves the entire Nyon region from the stations of Coppet, Nyon, Gland and Rolle.
By Boat
There are several connections from Geneva, Coppet, Nyon, Rolle and Lausanne with the CGN Belle-Epoque boats
You have the possibility to reach Nyon by boat from Yvoire in France (about 20 minutes).