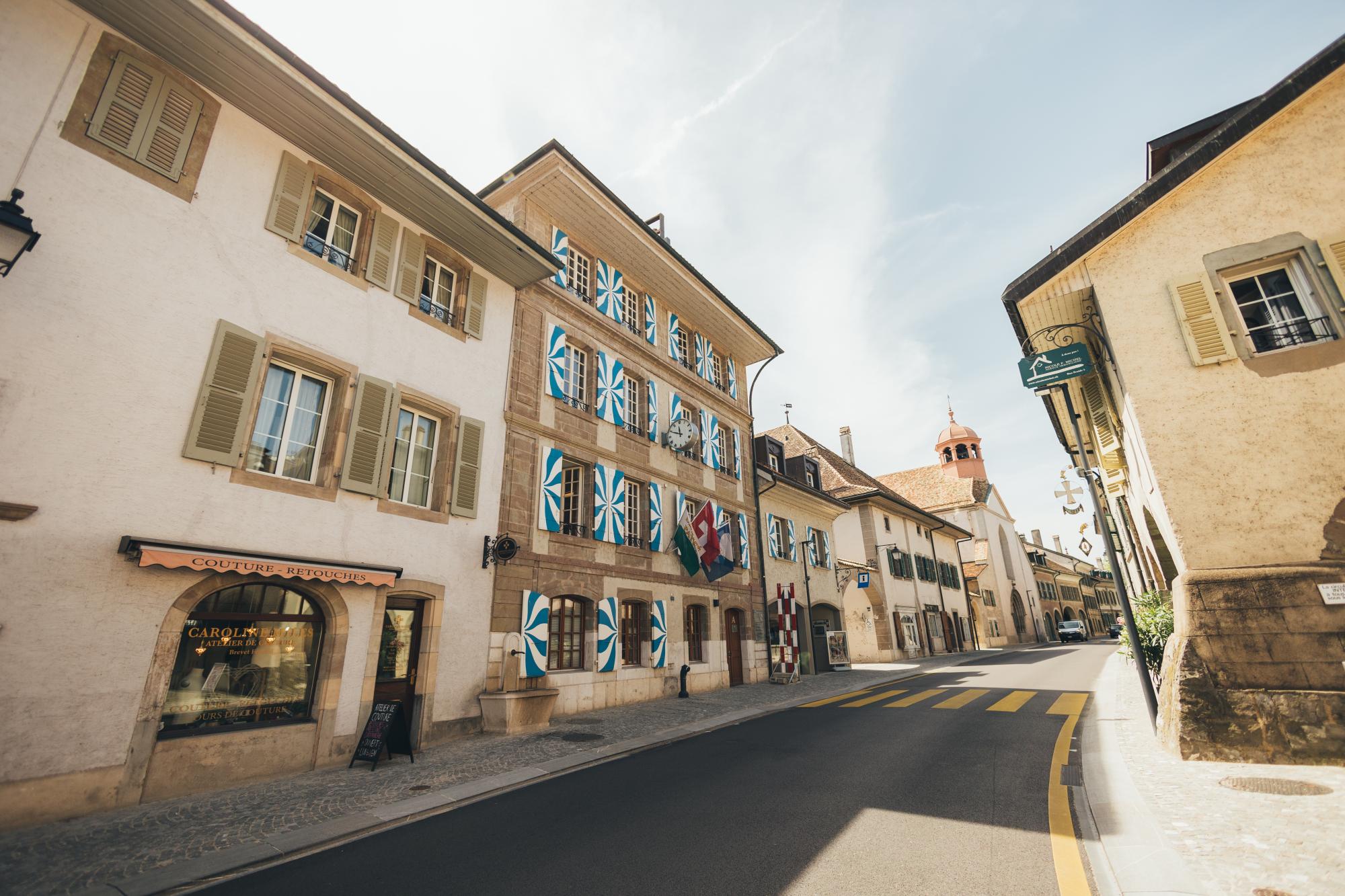 Coppet
This charming village on the shores of Lake Geneva will enchant you with its history and its Mediterranean-style streets.
Coppet, home from Madame de Saël
An attractive lakeside town, Coppet is known for its castle, the former home of Madam de Staël.
The mediaeval town of Coppet is full of architectural treasures of the Savoyard era; the ideal place for cultural tourism enthusiasts who can admire the temple, convent, Maison de Meézières and Maison Michel, housing the Musée du Vieux-Coppet, as they stroll along Grand-Rue.
Coppet Castle owes its renown to the fact that it was bought in 1784 by Necker, Louis XVI's finance minister. His daughter Germaine de Staël, the main opponent of Napoleon, invited the European intellectual elite of the early 19th century to what became the "Salon de l'Europe". Still inhabited by the descendants of Mme de Staël, the Château de Coppet is open to the public from April to October. The rooms of the annexes and the cellars of the castle can be rented for exclusive events.
Historical Walk in Coppet
Use our application to answer several questions and let yourself be guided through the rich history of Coppet. At the Château de Coppet, you will discover the original apartments of the famous Mme de Staël. The Musée du Vieux-Coppet also tells the story of the Enlightenment. Finally, make a well-deserved stop at the end of your walk in Guillaume Bichet's tearoom where you can enjoy their delicious pastries.
Duration: 90 min.
Length: 1.5 km
Difficulty: easy
On the shores of Lake Geneva, Coppet is a beautiful, peaceful place to be. At its harbour, tourists can board a modern or Belle Epoque boat operated by the Swiss compagny CGN (Compagnie Générale de Navigation) for a romantic cruise on Lake Geneva.