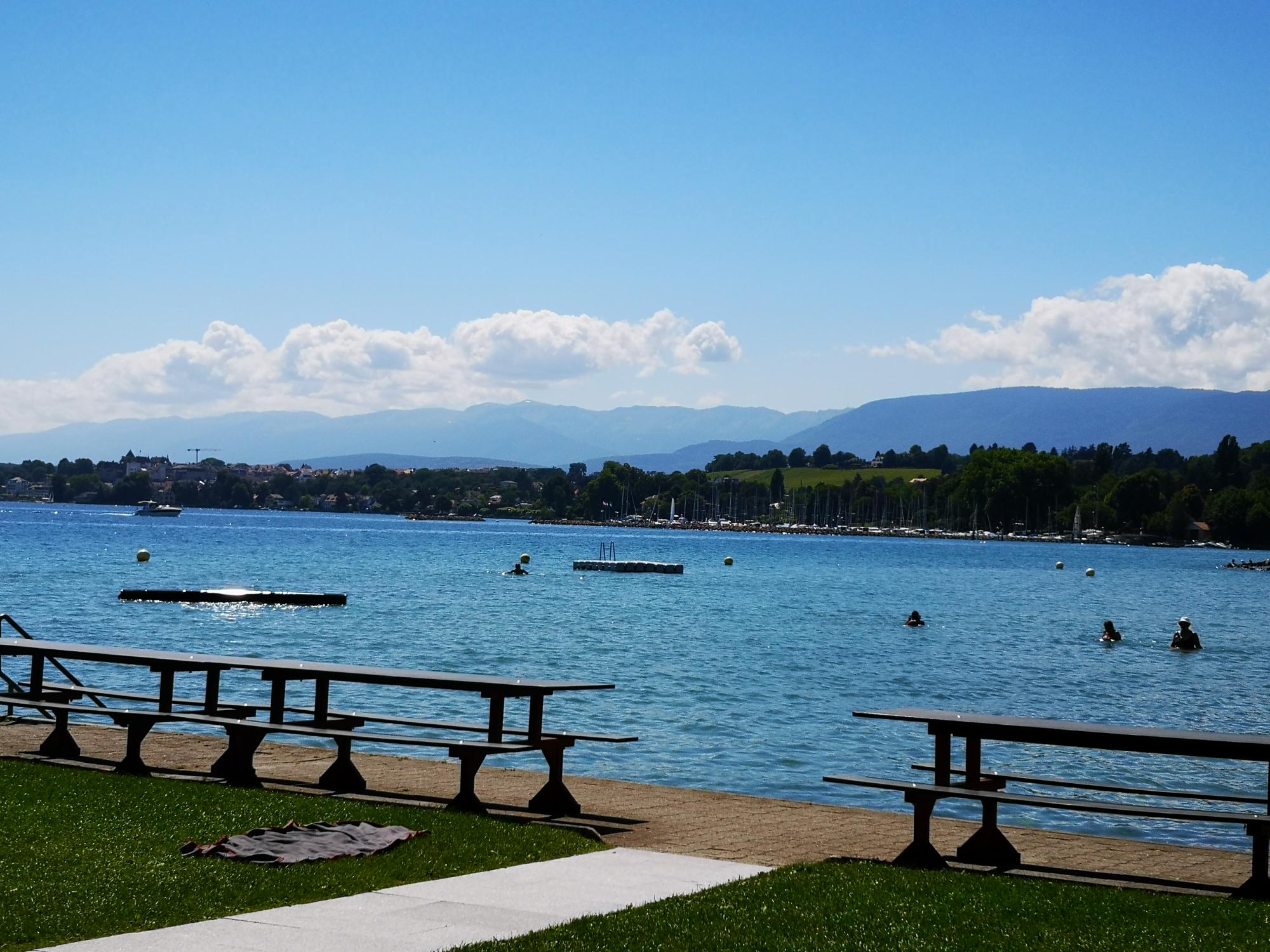 Beaches & Swimming pools
Lake Geneva offers you an idyllic setting for walking and sunbathing or for a swim in order to refresh yourself during a hot summer's day.
The towns and villages on the shores of Lake Geneva benefit from a privileged location facing the Alps.
Whether you want to have a barbecue, sunbathe or play, the beaches of the region offer various activities during the summer.
Whether it's at the Trois Jetées in Nyon, at Promenthoux or at Crans-près-Céligny, an exceptional setting surrounds the beaches facing Lake Geneva (Europe's largest Alpine lake). The swimming pools complement the offer of water sports, such as the outdoor swimming pool of Colovray or the indoor swimming pool of Bassins. On your marks, ready, steady, dive!