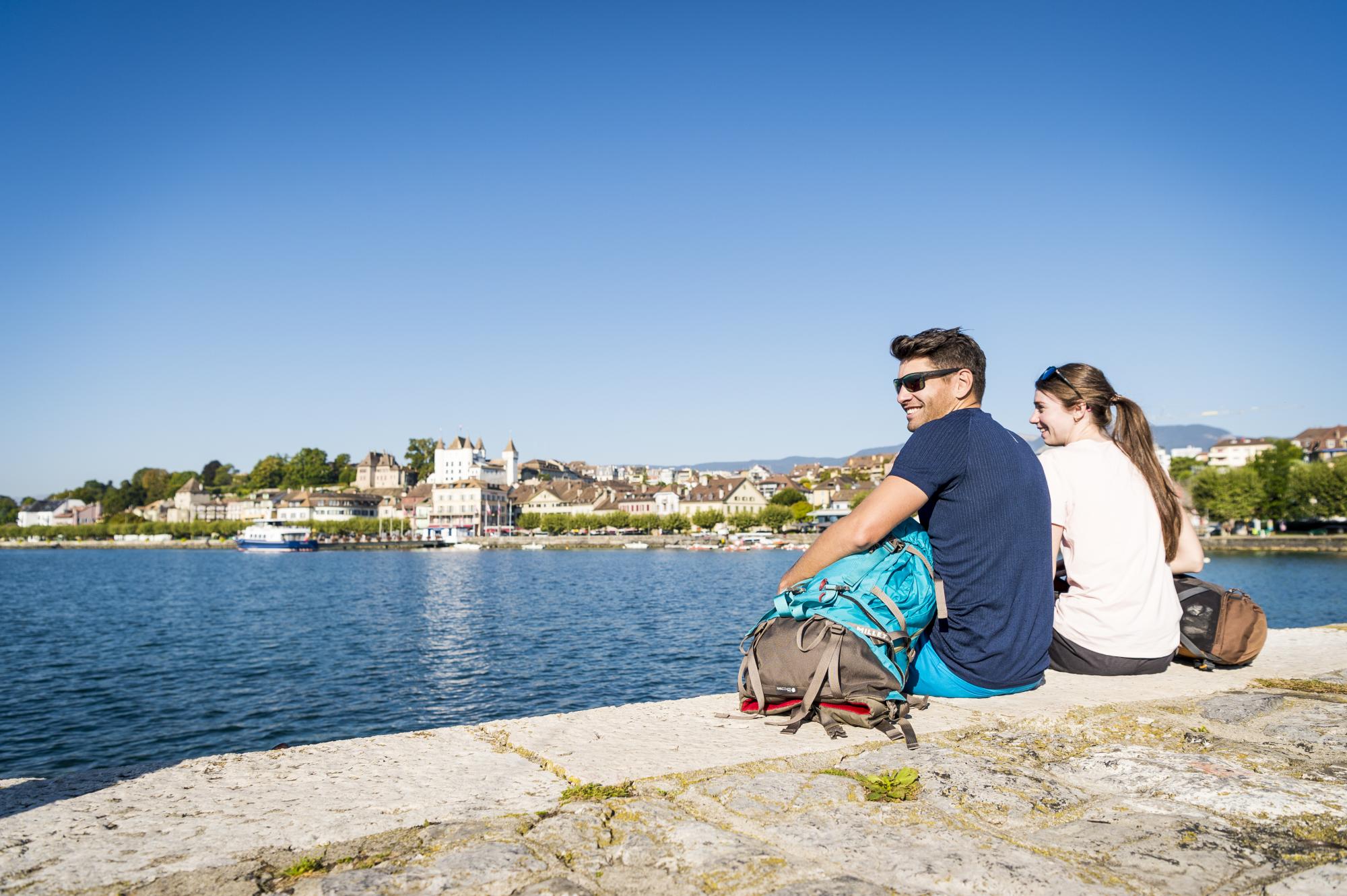 Nyon
Located between Lake Geneva, the La Côte AOC vineyard and the Jura hills, Nyon is famous for its festivals, its history and its business tourism.
Nyon - Town of history and festivals
Nyon is a charming town with a cosy atmosphere. The town is surrounded by Lake Geneva, the vineyard La Côte AOC and the Jura mountain. Festive events are part of the way of life in Nyon : during 6 days in July, 230'000 visitors crowd at the Paléo Music Festival. Others get together for "Les Hivernales", or the film festival "Visions du Réel", "Caribana" music festival, Rive Jazzy or the "Far" (living arts festival).
The castle of Prangins and the National Swiss Museum, the castle of Coppet, the castle in Nyon and its Historical and Porcelain Museum witness a patrician history. The Roman Museum explains the story of Noviodonum, the ancient name of Nyon that was founded by Julius Caesar.
At the Lake Leman Museum you will discover a link to the comic strips hero named Tintin, who investigates the traces of Professor Calculus in the city of Nyon. The story of "Auguste Piccard", famous Swiss scientist and adventurer who inspired Calculus, is also part of the exhibition.
The city meets the countryside and mountains thanks to the Nyon-St-Cergue-La Cure red train, which brings you to the heart of nature and beautiful hikes.
Watch a live preview with the Webcam
The 3 museums
of Nyon
Dive into a world of art, history and culture with our CHF 15 Museums Pass and explore the region's 8 iconic museums!