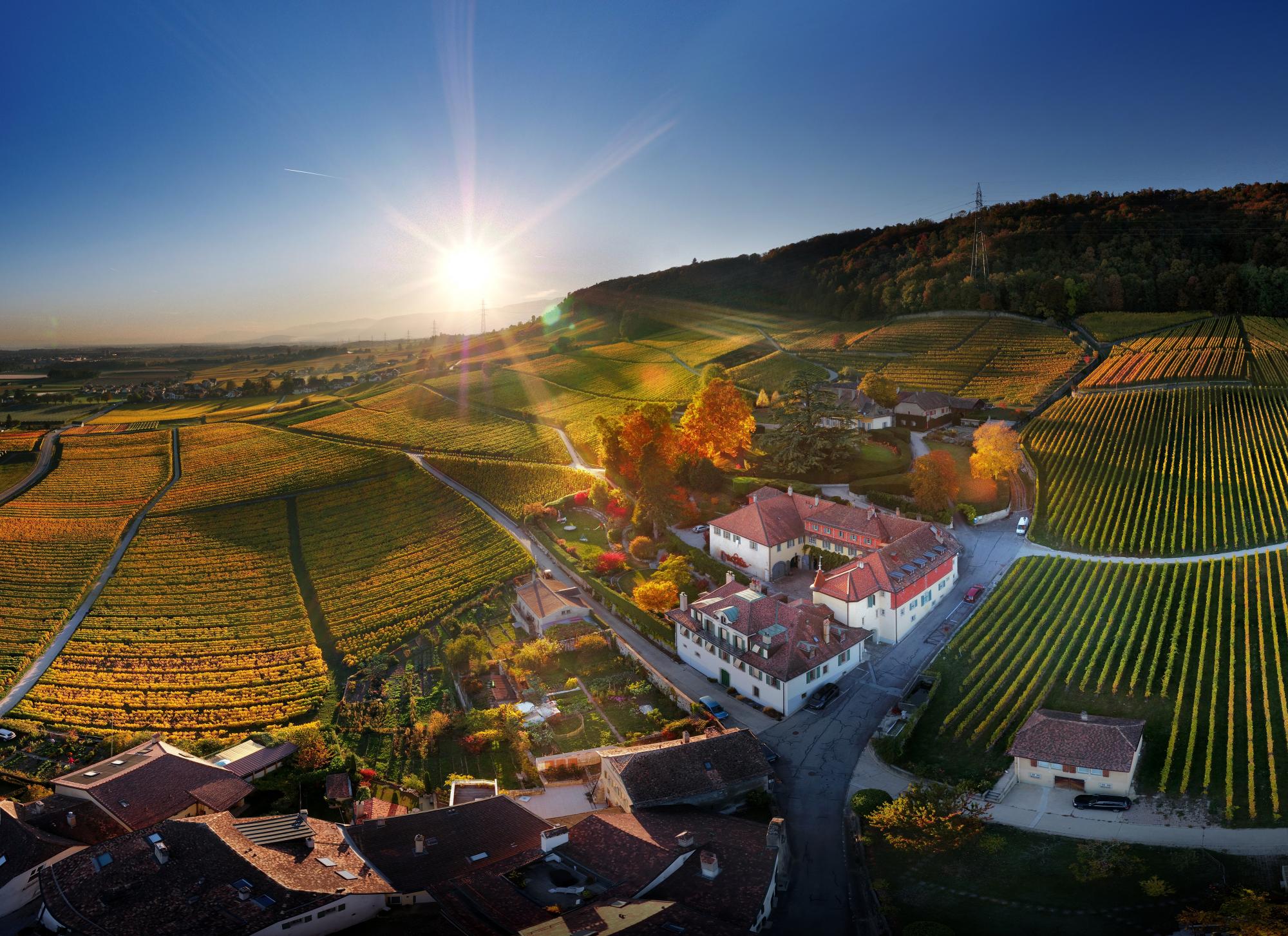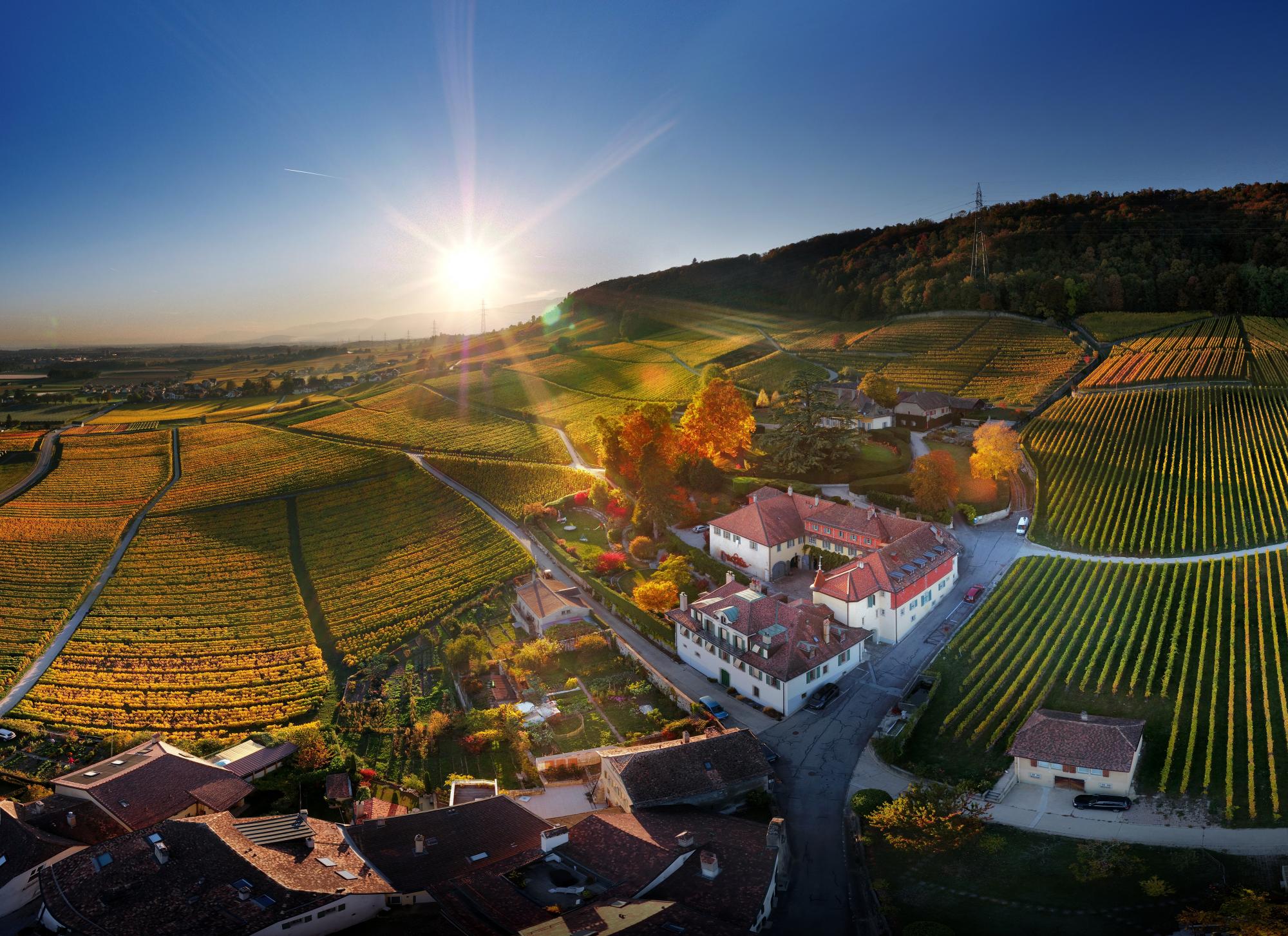 Description
Description - Château de Vinzel
Located between Rolle and Nyon on the Côte, the Château de Vinzel offers visits of the estate, the cellar and wine tasting in their new literary salon. You can register on their website or directly on the following reservation page via the following link: https://chateau-vinzel.ch/reservation.

The tour followed by the wine tasting lasts about an hour and costs 15 CHF. It is free with the purchase of three bottles.

The three wines produced at the estate are available for tasting. You will taste two Chasselas, a Grand Cru, a Premier Grand Cru and a Merlot Grand Cru.

Château de Vinzel also offers tastings of old vintages (Chasselas) in a secret room in the cellar.

Translated with www.DeepL.com/Translator (free version)
History of the castle :

First vines in the region: in the year 516, and between the 9th and 11th centuries, Burgundian monks came to give viticulture a real boost and a scope that we know today.

1629 First foundations: a pied à terre for a Bernese lord who came to supervise his harvests and collect his royalties

Between 1629 and 1936: the castle passed from hand to hand, numerous enlargements and renovations were undertaken by the different owners, but the castle always kept its function as guardian of its vineyards, which never stopped producing their precious grapes.

Between 1903 and 1916: the castle became a boarding school for young girls. The "Swallows Boarding School" welcomed about fifty girls, but the war closed the boarding school to the great displeasure of the students. Present the schoolgirl's poem

1936 (according to the flyer) 1956 (according to the name "Château de Vinzel") Arnold Schenk buys the estate: he does important agricultural work in the vineyard but also on the castle itself.


- The central part of the castle is the oldest
- The two wings are then built
- Then the mansion in front of the central part. Historically, when the canton of Vaud was occupied by the Bernese, who owned the land, this mansion was used by the Bernese lord who came to supervise the harvest and lived in it.
- The entrance with the tower and the vault is the last one built
- The brick parts were added at the beginning of the 20th century for the boarding school of the swallows.
Media
Media - Château de Vinzel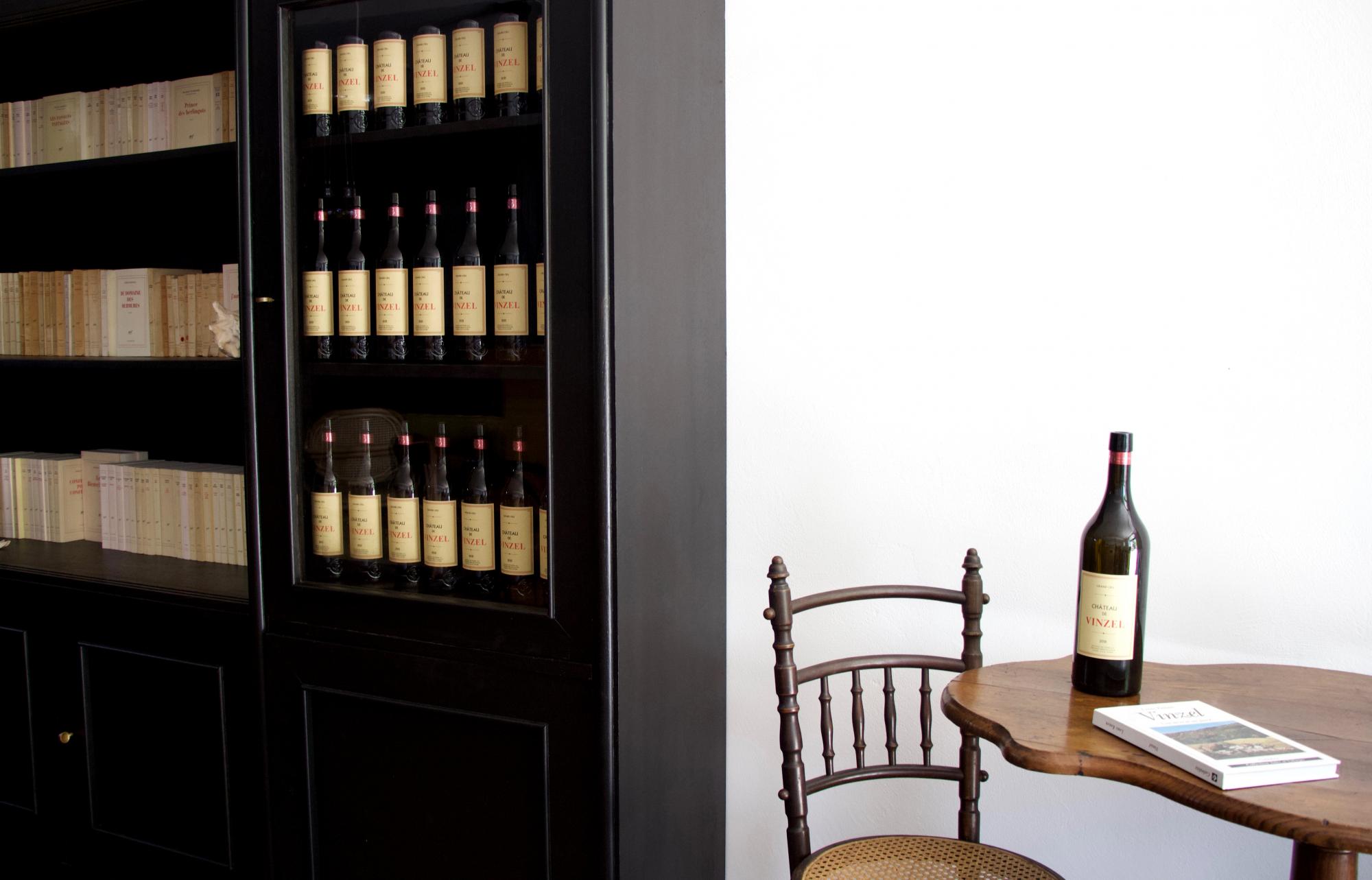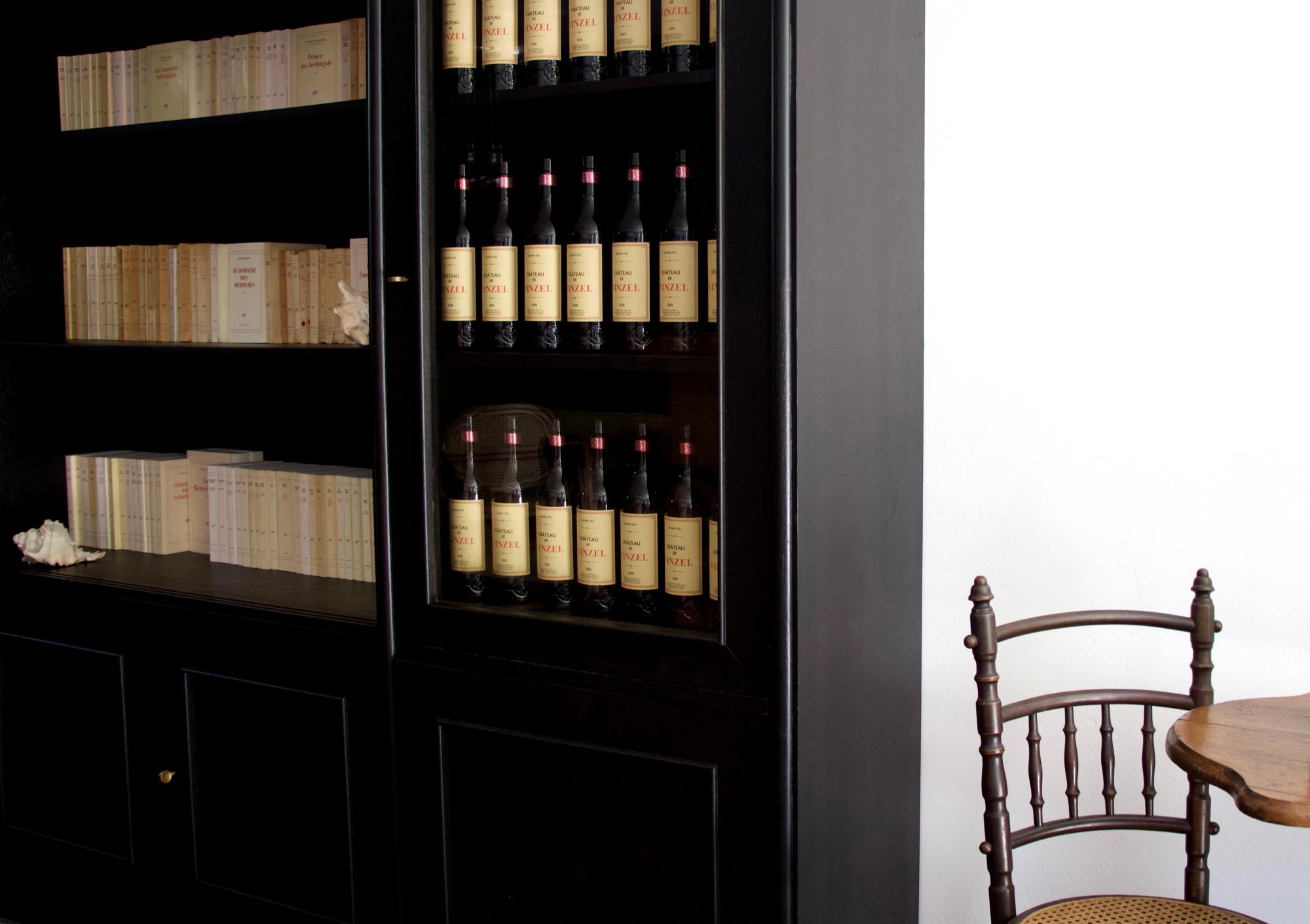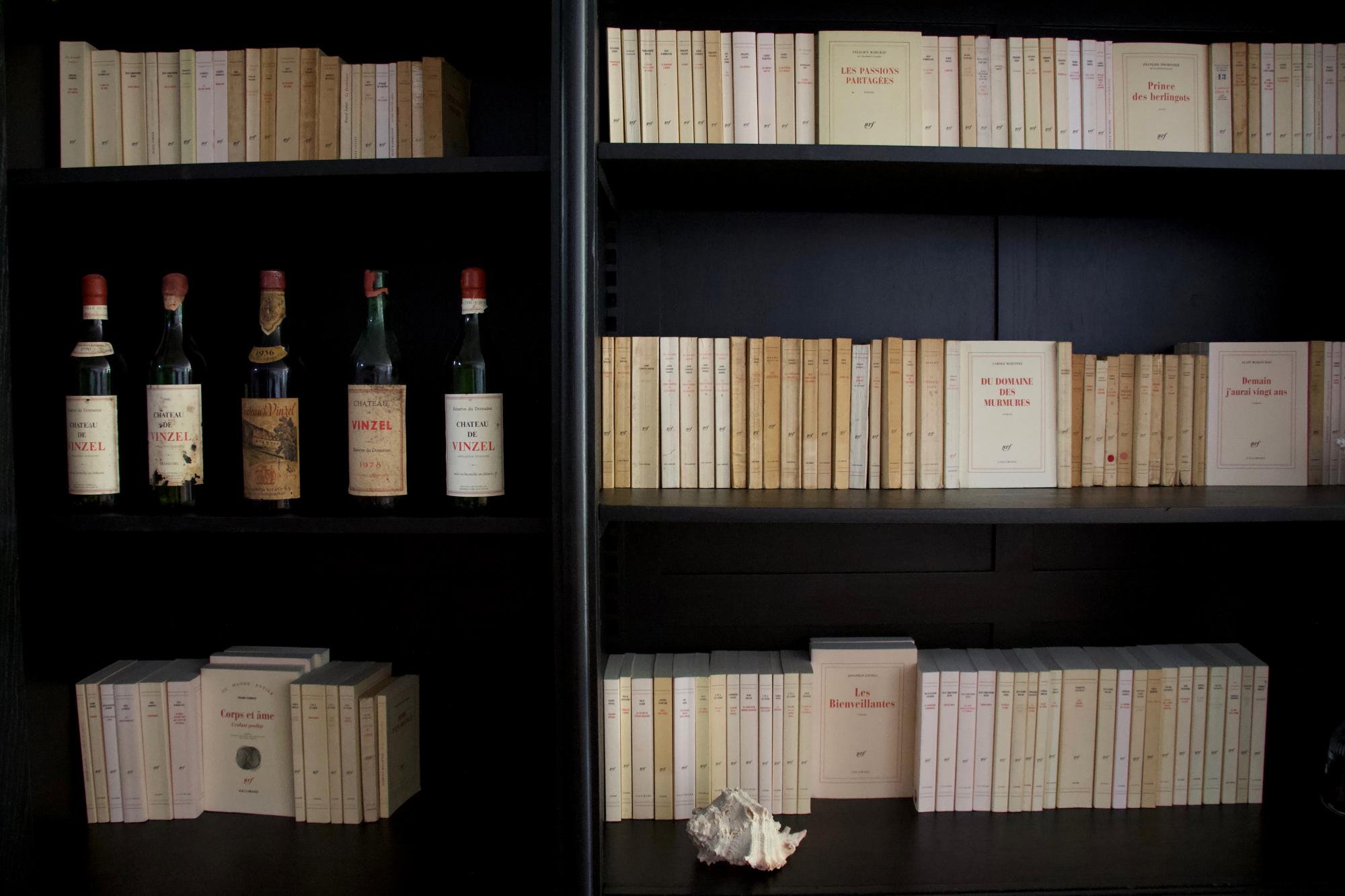 Access
Access - Château de Vinzel
Practical information
Technical details of the domain :
- Château de Vinzel is a founding member of the association Clos Domaine et Château. A unique quality label recognizable by its red and silver banner. Bound by a Charter and regulations that are stricter than the "Appellations d'Origine Contrôlée" legislation in terms of yield and maturity, their goal is to offer exceptional vintages that reflect their terroir and historical heritage. The jewels of the Swiss vineyard under a single banner.

Surface area: 8.5 Ha

Winemakers: 3 generations Monachon who succeed each other

- Soil: clayey limestone, gravelly: sedimentary soil made up of solidified minerals, organic matter, and clay. Considered the ideal soil for a winegrower, it provides a balanced terroir with the ability to provide a steady supply of water and heat stored during the day. The vines that grow on the clay-limestone soil have a reputation for producing long-keeping wines, round and fine with the fruit intact.

- Grape variety: mainly Chasselas, but a parcel is reserved for the plantation of Merlot since 2006.

- Vineyard: gently sloping, located to the north and west of the château. South-facing, at an altitude of between 400 and 550 meters.

- Appellation 1er grand cru: strict specifications, with a maximum number of vines per m2, limited production, grape varieties to be respected, manual harvesting, vines worked in integrated production or organic production. It is necessary to submit a file presenting the notoriety of the wine, the characteristics of the parcel...
Important : Every year, the wines go before the commission of 1er grand cru, to check the proof of their aging potential.


The vineyard of the domain :
- Presentation of the vines at the crossroads behind the château. The plot of Merlot is under the church of Luins.

- Real difference of grape juice between the vines from one plot to another (slope, sunshine, soil, ...) everything is then mixed during the maturation of the vintage

- Particularity of the Chasselas : the young shoots have red leaves, the merlot is a lighter green.

- Lake Geneva buffers the climate

- Vine that climbs on the front of the castle: not a noble grape, it is a variety that is not good in wine. It is an American grape variety, the big Raspberry however very good in jam. It has big cepe because it is allowed to spread. The old cepe tree behind the fountain is 700 years old.

Two systems of culture:

- The goblet cultivation system:
Very old cultivation system, which requires a lot of work. Each vine is attached by the branch to a stake called the "échalas" and pruned in goblet. Every year, the vines must be reattached by hand. This cultivation system allows the vines to be fairly tightly packed, with shorter inter-rows, but does not allow the passage of agricultural machinery.

- The system of culture on wire:
All the vines of the row are attached to the same wire. Less work even if everything is also tied by hand and it allows to pass with agricultural machines in the rows. The vines are less crowded but consequently produce more than the goblet crops. Today all new vines are planted on wire.

- Standard vines require 8 treatments per year while organic vines require at least 12.

Winemaking at the estate:

- Harvest:
Everything is done by hand, takes between 10 and 15 days.
Two large presses with a capacity of 3,000 liters