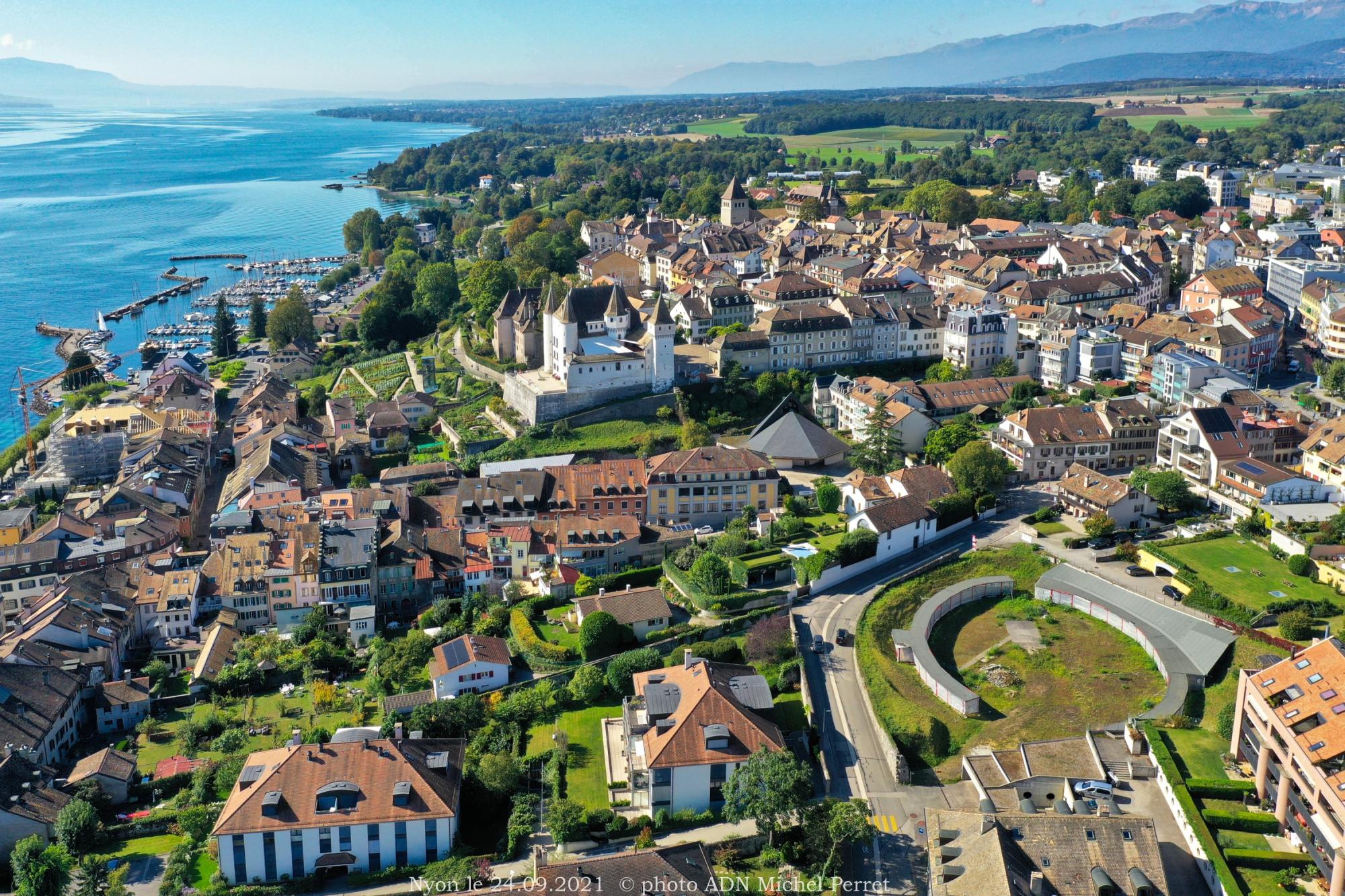 La Côte region - between Lake and mountain
Located between Geneva and Lausanne, La Côte region offers a variety of activities between the Juras Mountains, the wineyard and the Geneva Lake.
The largest vineyard region in the Canton de Vaud offers great wines, picturesque villages and breathtaking sceneries. Lake shore, green hills and bucolic rivers : the landscape's diversity of La Côte Region embraces outside activities, as well as a great historical heritage. Your vacation will be enhanced by the discovery of approx. 30 castles also easily visible from far away.

Natural beauties, unique cultural places, preserved historical monuments, and local culinary experiences: the list is infinite. Let Nyon Région Tourisme guide your choice based on this preliminary selection.