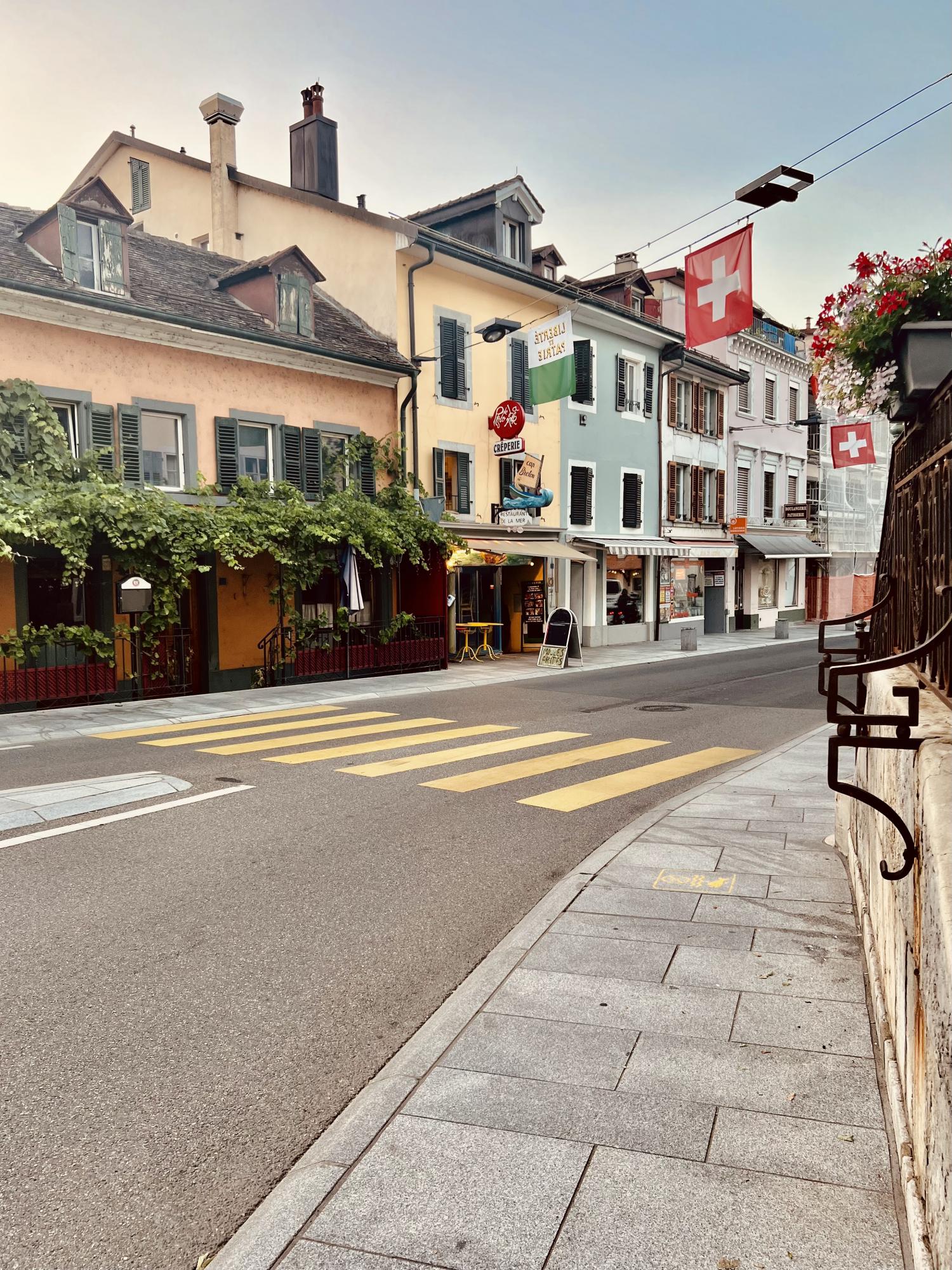 Rolle, authentic and cosmopolitan
The charming little town of Rolle, ideally located on the shores of Lake Geneva, invites visitors to discover places steeped in history and culture, surrounded by the famous La Côte vineyard.
Rolle "La Perle du Léman" is a town with a substantial historical heritage that can be admired from the quays. The 13th century castle with its magnificent inner courtyard arouses the curiosity of walkers.

The lakeside promenade, from the marina to the beach, offers an idyllic view of the "Ile de la Harpe" and the Alps in the background. In the English Garden, one can marvel at a majestic work of art by the artist Jedd Novatt.

Pretty boutiques, stalls and grocery stores with local flavors line the main street. Restaurants with their lively terraces in the summer suggest to the gourmands to taste the specialties of the lake and the region.

The Casino-Théâtre, with its Italian-style auditorium, as well as the prestigious Rosey Concert Hall meet the expectations of lovers of artistic and cultural discoveries.

Sport and leisure activity lovers will find a little corner of paradise at the beach which offers water activities.