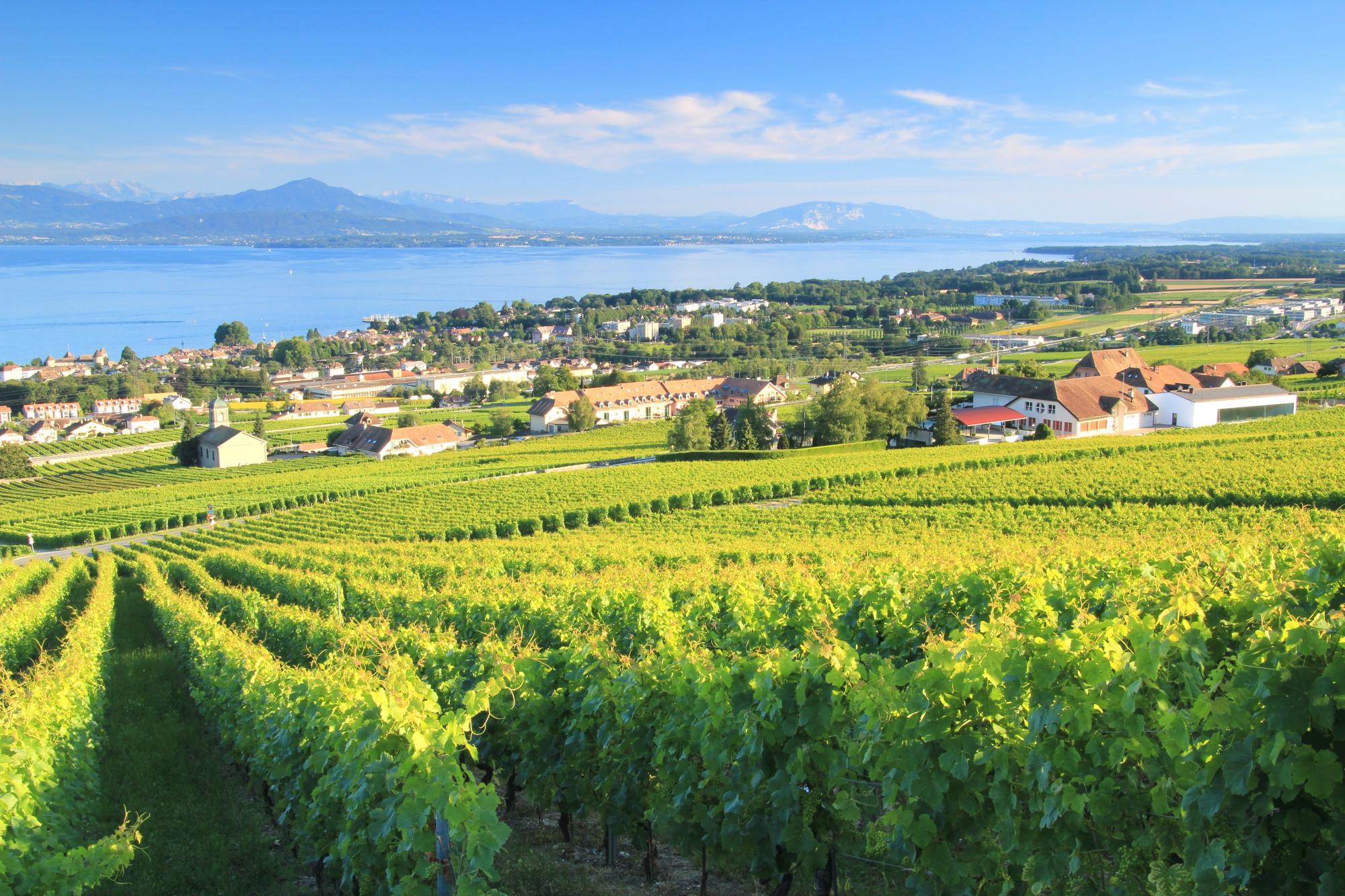 Wine-grower of Nyon region
Wine producers and cellars offer a wide choice of products in the Nyon region.
The vineyards play a key role at the heart of a bucolic hinterland characterised by villages with a strong local flavour and authentic wine cellars.
The vineyards of La Côte, with their 2007 hectares, account for more than half of the wine-growing area of Vaud (52%). Exploring it, by car, on foot or by bike, is an essential part of any visit to the region.
Winegrowers all over la Côte are passionate about what they do.